Data Service

driven to the next level.
Convergence has revolutionized the way that the Financial Services community uses data by independently creating proprietary data-driven insights that support their revenue growth, efficiency and non-investment risk objective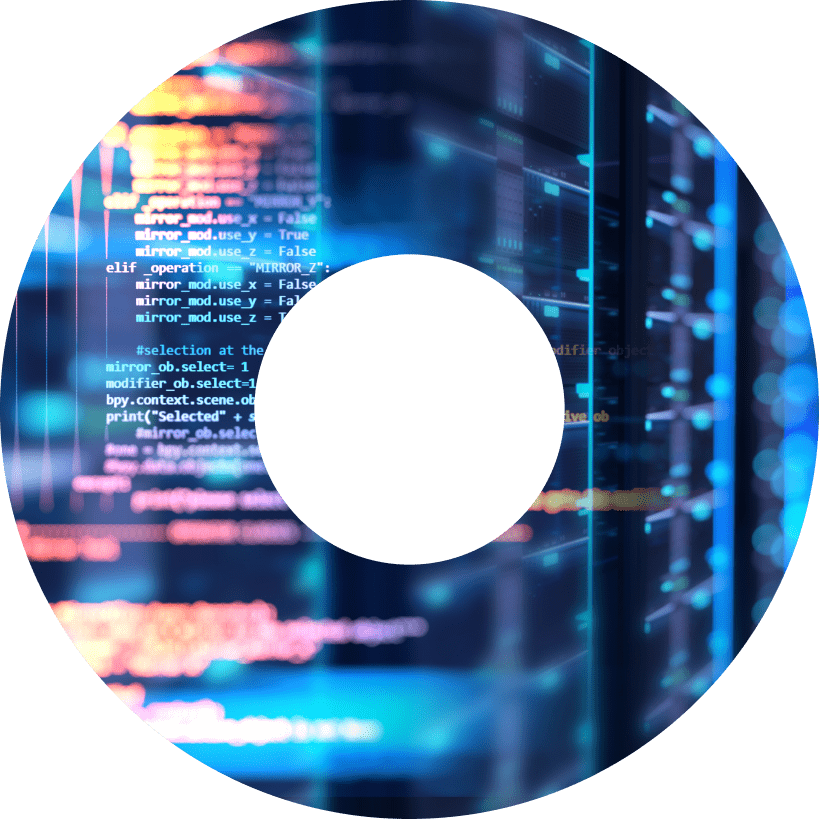 Founded in 2013 by "C-Suite" Executives who had successful track records at Apollo Global Management, JPMorgan, GlobeOp Financial, BISYS, Fidelity, Bank of America, Arthur Andersen, KPMG, and MFS Investments.
Convergence personnel has since expanded to encompass "buy" and "sell" side "C-Suite" executives with consulting experience and pedigree from various bulge-bracket firms such as Morgan Stanley, Goldman Sachs, Credit Suisse and Tiger Management.
A

Data as a Service

Company (DaaS)
End-to-end Data Solutions Creating Powerful Analytics built for effective decision making
Convergence provides a complete data solution including sourcing, normalizing, structuring, analytics, and reference data services to the financial services community.
Business Development, Operational Efficiencies and Risk Analytics Support
Convergence's independent and proprietary data-driven "insights" and solutions identify opportunities to increase revenue, improve operational efficiency, and reduce operational and commercial business risk. Our consulting services help you execute against the opportunities we identify.
Independent, Proprietary Predictive

Analytics

, Original Content and

Thought Leadership
Most Comprehensive
Database in the Industry
We service the entire Asset Management, Allocator and Service Provider ecosystem – all powered by data and contoured for each client by market segment and client-specific use cases.
10+ years of Time Series
Content powered by
Predictive Analytics
Convergence is the only company that provides deep and original predictive data analytics powered by over 10 years of time series original content.
Data Science powers our insights
Convergence combines data collection, curation and enrichment with data science, subject matter expertise and execution solutions to bring our clients an end-to-end solution to support their objectives.
Our insights are independent because we collect, curate, enrich and develop new data artifacts by leveraging information that asset managers, service providers and allocators put into the public domain.  Thus, every data artifact in our database can be traced back to public representations or disclosures.
We achieve over a 95% confidence level in the data we source by cross-referencing all our data in the public domain. Competitor data lacks independence because it is sourced from clients with no cross referencing for completeness and accuracy.
Our original proprietary research and insights allows us to create cutting-edge original content including Competitive Analysis, Service Provider League Tables, Asset Manager Non-Investment Risk Scoring and Service Provider Commercial Risk.
Learn more about our Products & Services that impact your business.
Data infused with
Meaning
Convergence has the most comprehensive content in the industry because of our superior sourcing model, which provides significantly better coverage of the Asset Management, Allocator and Service Provider ecosystem.
We maintain 10+ years of clean, structured and enriched time series data. Enriched data means our data is shaped to deliver you insights as part of our highly curated process for each client.
Our data is sourced daily from multiple US and non-US regulatory filings websites and third-party sources.
We quote our database statistics for active advisers and funds. Inactive funds and advisers, often called "graveyard data" is available upon request. We welcome the opportunity to compare and contrast competitor information or representations and unit costs to ours.
Private and Public Fund Investment Advisors in 67 Countries
Mutual Funds, ETFs and UCITs
Data artifacts per Advisor and
350 proprietary business rules
SEC & ECB Registered Investment Advisors
State Registered
Investment Advisors
See a sample of our Non-Investment Risk Profile for an Investment Advisor
Over 5,000 Service Providers with advanced metrics and a complete book of business for each:
Outsourced Compliance Firms
See a sample of our League
Tables for a service provider
To serve the financial services community as a thought leader and trusted partner dedicated to providing you with insights that help support your revenue growth, identify opportunities to create efficiencies and best practices and identify and manage client operational and commercial risk.
The entire
Financial Services ecosystem

uses our Products & Services

Our clients have access to Data Insights, Research, and leading edge Thought Leadership research and Predictive Analytics.

Our Products & Services are used extensively by:
See an overview of our Products & Services and how it applies to you in your life cycle
Unique Product & Service Offering Options
Fully Integrated or Standalone depending on Client Demands.
Business Development
& Client Management
Convergence business development and client management "insights" support a first-mover advantage for trends and emerging revenue opportunities relevant to your business. By providing predictive and 'Best Fit' analytics, Convergence can help you identify and keep the best prospects and clients.
Outsourced Data Services
& Research
Convergence provides outsourced data management services for reference data, predictive analytics, document parsing and custom research for our clients.
Our proprietary research on the financial services industry cuts across a wide demographic of league table market segments, private fund capital flows, DEI and ESG metrics and SEC enforcement actions.
Effectiveness &
Efficiency Support
Convergence "insights" along with its consulting acumen assist firms and their clients navigate the complexities of informed decision making in key operating and control areas.
Non-Investment Business
Risk Management
Convergence risk management "insights" provides independent views into the commercial and operational risk exposures of an organization in four key non-investment risk profiles:
Operational risk

Front, middle and back office

Compliance risk


Support compliance quality/health checks

Service provider risk


Concentrations, service mismatches

Regulatory risk


Regulatory sanctions, peer group comparisons and correlations to our SEC infraction library